Are you finding it hard to find the perfect school shoes for your child? Or you just don't know where to start? 
Watch the video below or read on and we will give you some tips to get the right school shoes for your child!!!
Here's the problem if you don't get the right school shoes, it can lead to sore feet, blisters and just a generally unhappy child at the end of the day
So how do we choose the right school shoes?
The first thing to look out for when choosing the right shoes is the heel counter. The heel counter should be firm so that it supports the heel in the shoe and helps to improve alignment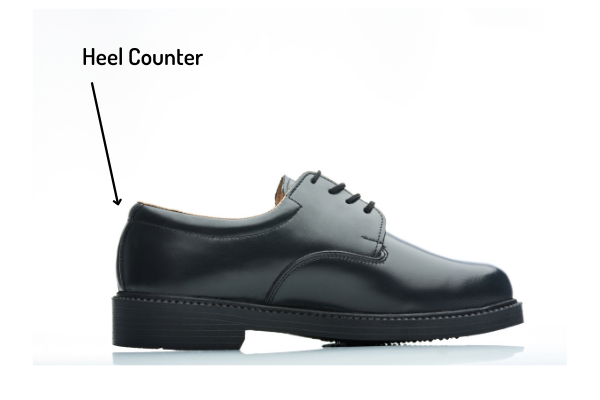 The quality of the sole unit is also important. Some shoe that don't have removable insoles have sole units that are like honeycomb, which can break down quickly and lead to premature wear of the shoe. For the best support and longevity, ensure that the shoe has a solid yet forgiving midsole.
Its also important to make sure the shoes are not too heavy or rigid for your feet. Shoes should only bend where the foot bends – at the toe joints to allow the joints and muscles to work properly and to avoid things like blistering 
How to ensure the correct fit
So when trying a shoe on, you should have space for approximately a thumbs width longer than the longest toe, to enable normal foot function and for growth.
Also, between the two pieces of leather on the top of the shoe, the eyelets shouldn't be too close together. If the leather is almost touching when you try them on, the shoes will become to loose quite quickly as the leather gives.
The shoes should fit snugly around the heel collar to avoid any heel slippage
You should also check the inside for seams and stitching that might irritate.
Avoid sling back or open back shoes – Laces, velcro or buckles will be more secure on your child's feet, help to support the foot and help prevent any unnecessary gripping of the toes.
If you are having trouble finding the right shoes for your child, make an appointment to see us at Feetology Podiatry Centre. We can help guide you to find the right shoes.
And if youre child is having pain with their feet, thats not normal. Come and see one of our highly trained podiatrists so that they can get your little one started on a treatment plan to get rid of the pain.
So if you need a hand, call us at the clinic on 1300 855 814 or book online so that our podiatrist can get your little one feeling comfortable in their school shoes.