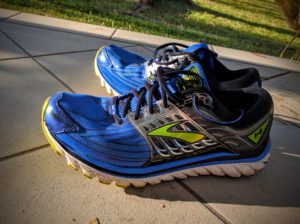 In recent times, there have been big changes in how running shoes are constructed. This has been driven by two things, a better understanding of the running gait and consumer demand for change. These new shoes challenge the old model of shoe selection, and is causing quite a bit of confusion amongst the public.
Nearly all brands are trying to lower shoe weight, and are doing so through changing the materials the shoe is made from. What's the benefit? Well lowering weight according to newton's law lower's force. It is thought that lower forces means a decrease in stress on the tissue resulting in fewer injuries.
Sole Unit
The material the sole of the shoe is made from has for most companies always been EVA. They are still sticking with EVA as material for shoe soles but making big changes to formulations – making it lighter and changing the energy return properties of the EVA. The durability has increased so much that some companies are even moving away from the rubber outer soles, saving even more weight.
Midsole
Midsole shape is changing – we're starting to see more midsole touching the ground, which increases stability without having to add increased density (weight). The thickness of the midsole is changing with some companies increasing midsole thickness so that there is little difference between heel height and forefoot height (like the Hoka). Lot's of companies are playing around with the drop between heel and toe and listening to market feedback.
Uppers
You may have noticed that the uppers (the material part of the shoe) have drastically started changing. Companies are playing around with new-sew technology and engineered meshes. The result is an upper that has the comfort of a well fitting sock and some impressive colours and textures.
What Now?
With all these changes emerging in the footwear field it can lead to confusion with choosing the right shoe. How do you know what the right shoe is? Especially when what you are wearing now isn't working anymore? Well that is the topic for my next blog.
But if you cant wait, you can always give us a call at the clinic and we can line you up with some expert advice from one of our podiatrists on the best footwear for you.