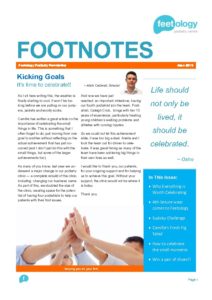 Newsletter June 2016
Our latest newsletter is out. Be sure to check it out.
Topics include:
Why Everything is Worth Celebrating
Ath-leisure Wear comes to Feetology
Sudoku Challenge
Reciepe – Camille's Fresh Fig Salad
How to Celbrate the Small Moments
Win a Pair of Shoes!!!
Click on the image to open the newsletter.